Sunny Corner Fire Department Receives ASD-N Celebrate the Spirit Award
/
Posted on: June 6, 2023
/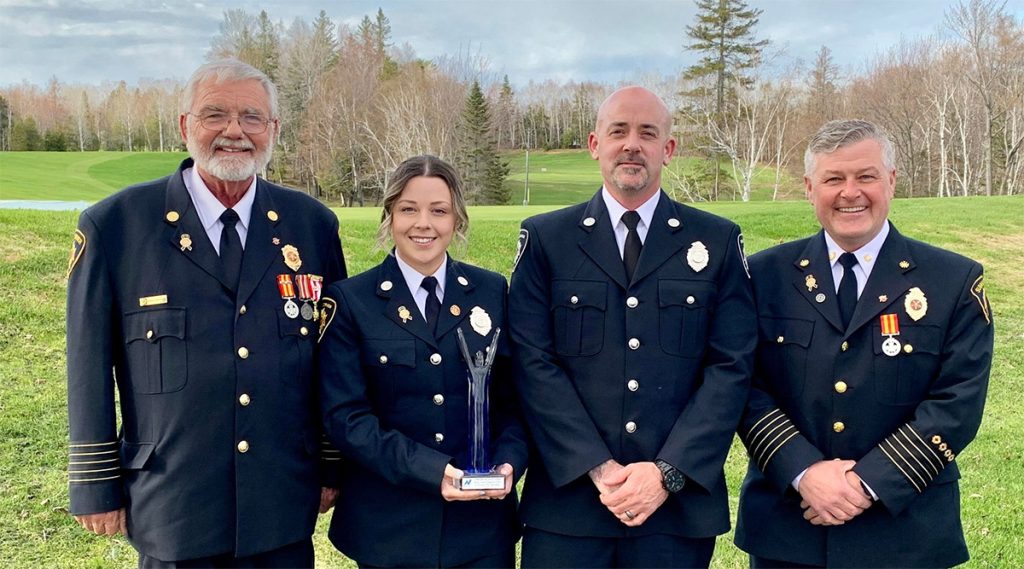 The Sunny Corner Fire Department has been honored recently with the prestigious ASD-N Celebrate the Spirit Award. This award recognizes organizations that contribute to the positive and enthusiastic culture of ASD-N, making it an excellent educational environment for children.
The Sunny Corner Fire Department has made significant contributions to the students of NSEE and NSER, as well as the surrounding community. Some of their notable contributions include visiting schools to discuss fire safety, inviting students to their building for educational purposes, and raising funds for skating sessions at local schools.
They have also provided assistance during community events, such as the Fall Fair at NSEE and Breakfast with Santa, where they cooked and served meals to visitors. Additionally, they have supported NSER proms by helping with traffic control and have provided bursaries to the graduating class.
Furthermore, the department has organized various community initiatives, such as a Memorial Christmas Tree Lighting ceremony to honor lost loved ones, a turkey drive at Christmas to donate to the food bank, and putting ice in the Sunny Corner arena. They have also shared fire safety tips online and participated in events like Sunny Corner Days and Tuadook Village Community Day.
In recognition of their dedication and service, the Sunny Corner Fire Department recently responded to a medical emergency at NSER, providing care to a collapsed grade 9 student until the ambulance arrived.
Congratulations to the Sunny Corner Fire Department on receiving the well-deserved ASD-N Celebrate the Spirit Award!