Shaping the Future of Your Community: Share Your Voice in the Regional Service Commission Survey
/
Posted on: June 25, 2023
/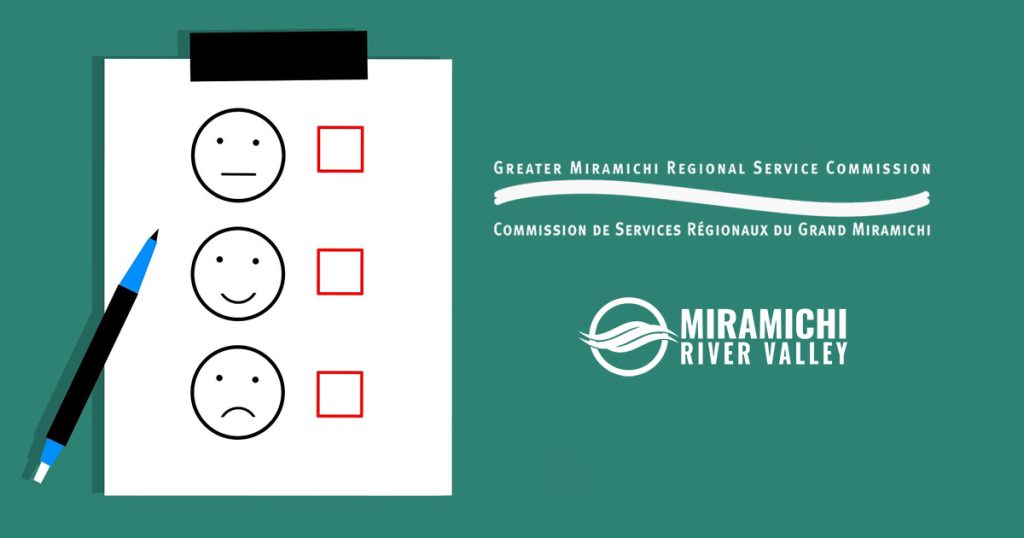 Regional Service Commissions were created by the Province of New Brunswick in 2013 as part of their Action Plan for local governance. Miramichi River Valley's RSC is the Greater Miramichi Regional Service Commission (GMRSC). The role of the RSCs is to deliver, or facilitate the delivery of, mandated and voluntary services to communities while acting as a regional forum for collaboration among communities on regional issues.
The Province of New Brunswick has mandated RSCs to complete a Regional Strategy by July 1, 2023 to ensure that the Greater Miramichi Regional Service Commission (GMRSC) is best positioned to meet the service needs of residents. Essential to the development of this strategy is collecting public input on how residents believe this can be achieved.
Below is a link to a public engagement survey that all residents of the communities of Miramichi River Valley are invited to participate in.
As your input is very important, upon completing the survey you will be entered into a draw for a $50 gift card to an establishment in your area, with 3 prizes being drawn from all completed surveys. Deadline to complete the survey is Friday, June 30, 2023.