Paula Jardine Receives Queen's Platinum Jubilee Medal for Exceptional Service and Contributions
/
Posted on: February 19, 2023
/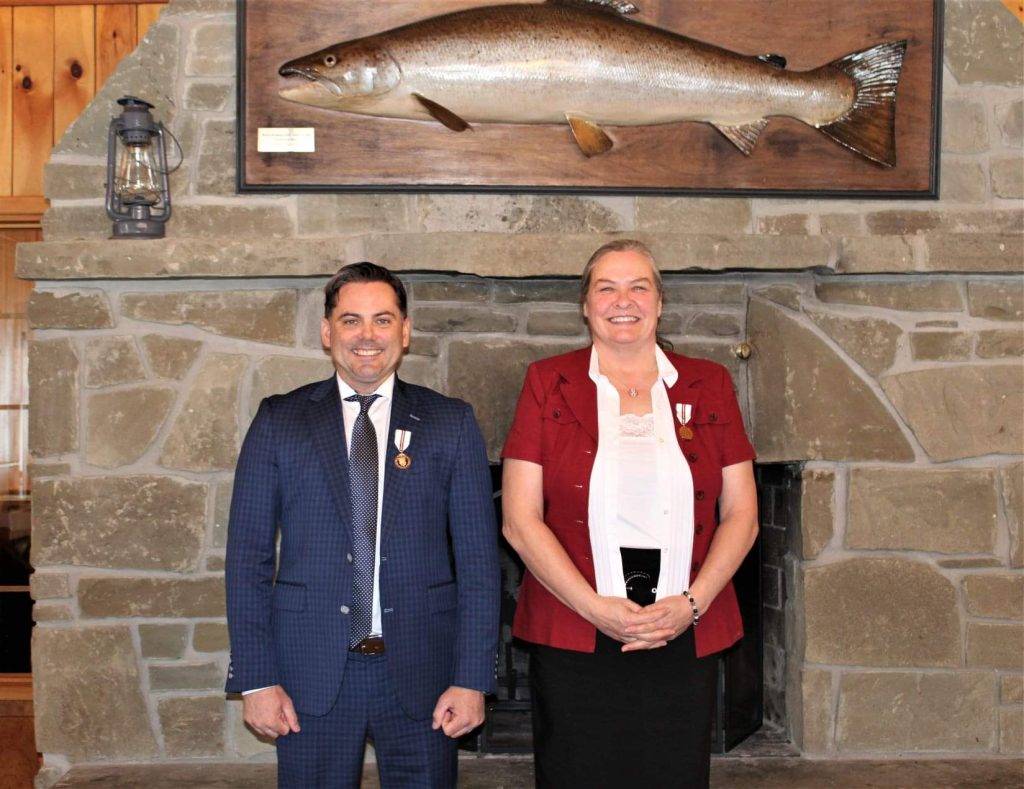 On February 17, Paula Jardine of Blackville was awarded the distinguished Queen's Platinum Jubilee Medal at the Atlantic Salmon Museum in Doaktown. Jake Stewart, the Member of Parliament for Miramichi-Grand Lake, presented the medal to recognize Jardine's exceptional contributions, which included commendable service in the Royal Canadian Navy (RCN) and years of volunteering at the community level.
Following ten years of high readiness duty in eleven warships of the RCN, she was posted ashore to CFB Halifax. There, she was awarded a Commandants Commendation for assisting a sailor in distress. Following a posting to Base Gagetown, she was awarded two Commander Canadian Army Commendations for her contributions to army modernization and accountability.
As a musician, she freely contributed her talents to multiple organizations across the province and was the first female President of her local Lions Club.
Jardine was one of five recipients from the Miramichi region to receive the medal, along with Wayne Fowler, Veronique Arsenault, Michael Morrison, and Tilly O'Neill Gordon, who was unable to attend the ceremony and will receive her medal at a later date.
Paula's recognition is a testament to her dedication and commitment to her community. She is a shining example of the kind of selflessness and dedication that is needed to make a positive impact on the world around us. Her recognition, along with the other medal recipients, is a fitting tribute to their service and accomplishments, and a reminder of the importance of recognizing and celebrating the contributions of those who make a difference in our communities.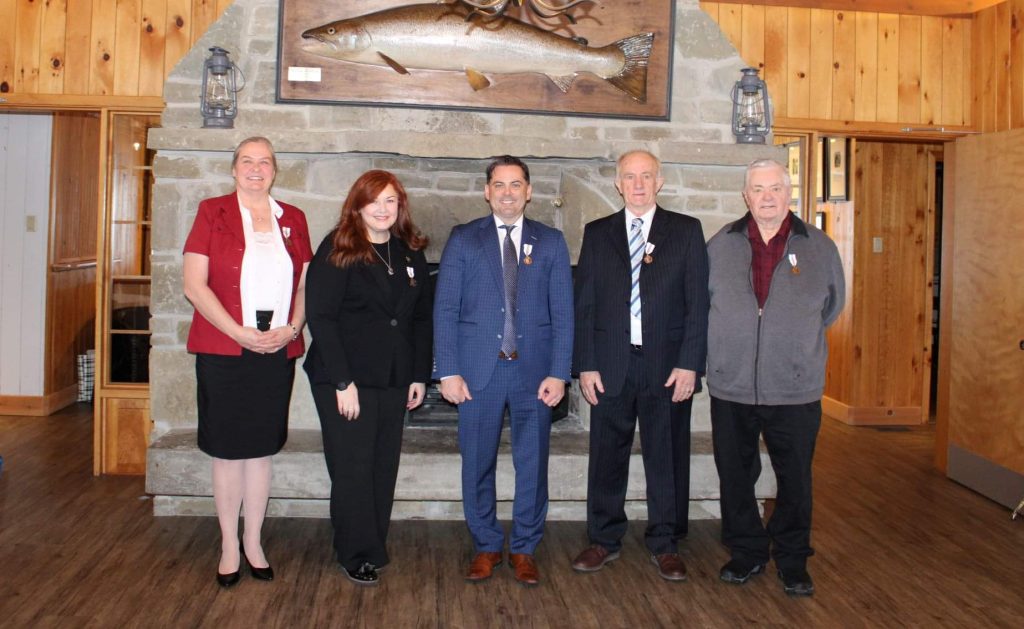 About the Medal
The Queen Elizabeth II Platinum Jubilee Medal program aims to award 3,000 medals to deserving individuals, with one-third of the total medals specifically designated for those who have made outstanding contributions to New Brunswick's COVID-19 pandemic response. Administered by the Office of Protocol of New Brunswick, the program was launched on June 2, 2022, and has specific criteria for nominees, including residency or a tangible link to New Brunswick, making a significant contribution to the province or a particular region, community, or field, and being alive as of February 6, 2022.
The program focuses on individuals who played a significant role in the COVID-19 pandemic response at the local level, made a tangible contribution to New Brunswick's reconciliation efforts with Indigenous peoples, contributed to the province's diversity and inclusion goals, provided volunteer service at the local level, served or are serving in the Canadian Armed Forces, Royal Canadian Mounted Police, and other emergency services, and/or made a positive impact on the preservation of the environment.