New Memorial Bench Installed at Blackville Park
/
Posted on: July 26, 2022
/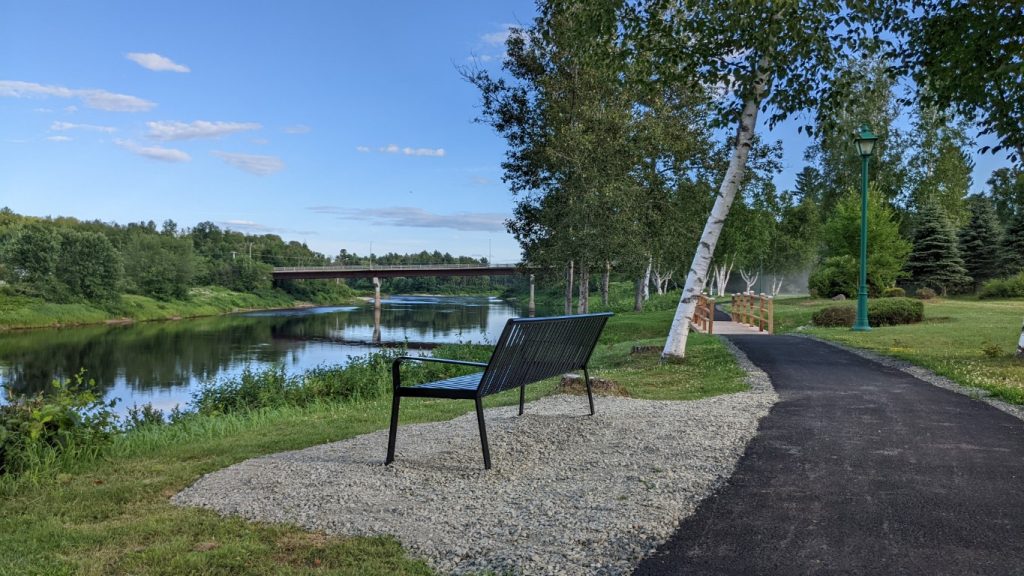 A memorial bench has been installed along the walking trail at Blackville Municipal Park. The bench, in memory of former Blackville residents Eileen and Basil Parker, overlooks the Main South West Miramichi River.
The bench was generously donated by the couple's daughter Kathy Smith, and will soon feature a plaque engraved with the following: "In loving memory of Eileen and Basil Parker, formerly of Blackville from daughter Kathy, Joey, Darren and F. Smith."
If you are interested in donating a bench in memory or honour of a loved one, please contact the village office at 843-6337 for more details.