J.D. Irving, Limited Makes Generous Donation towards Blackville Visitor Information Centre
/
Posted on: December 23, 2022
/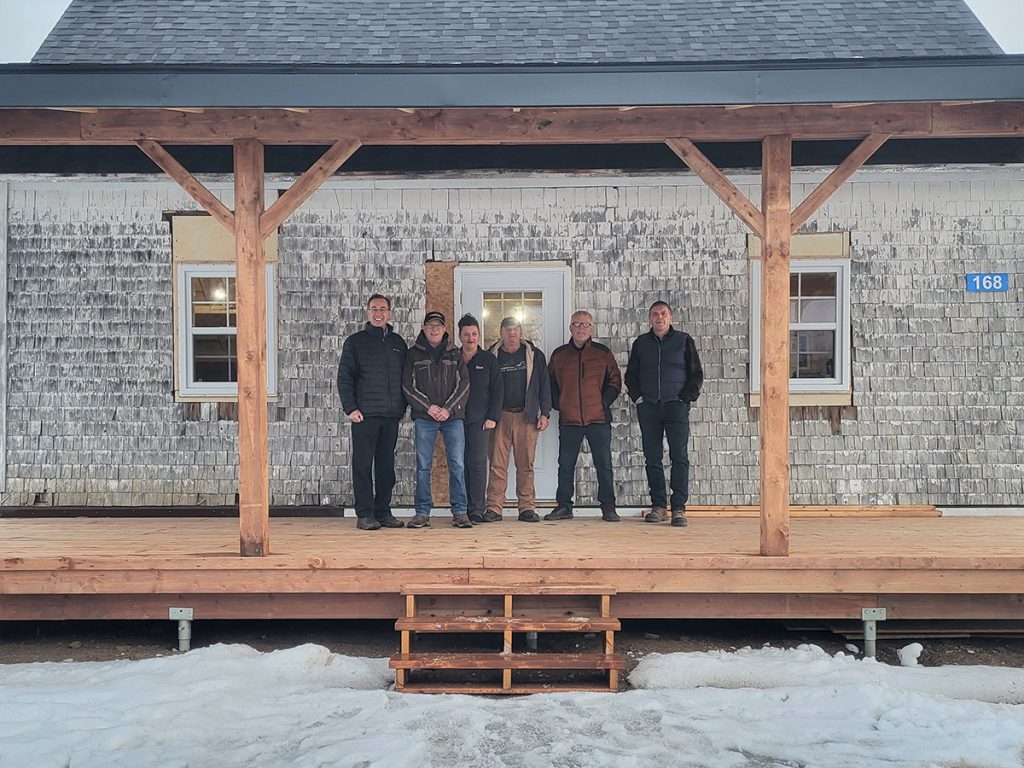 J.D. Irving, Limited has donated nearly six thousand board feet of Eastern White Pine lumber towards the renovation of the new visitor information centre located on Main Street in Blackville.
Construction of the building, which was originally the Walls House back kitchen, began earlier this year. Located just across the train bridge from Blackville Municipal Park, the information centre will serve as the Trail Head for the recently installed Miramichi River Interpretive Walk.
The lumber, which came from J.D. Irving, Limited's Doaktown Pine Sawmill, will be used for both the interior and exterior of the building.
Robert Fawcett, JDI's Director of Corporate Relations, Forestry visited the site earlier this week to tour the facility and to meet with members of the municipal council: Blackville Mayor Ian Fortune, Miramichi River Valley's Mayor-Elect Kevin Russell and councillor Amanda Brennan.
In a statement, Mayor Fortune said he was very thankful for the donation, "On behalf of myself and the Blackville village council, I would like to thank J.D. Irving, Limited for their generous contribution towards this project. Robert Fawcett was instrumental in making this happen and we are especially thankful to him."
The visitor information centre is expected to be completed in the Spring and open in time for the summer tourism season.