Investment in Pineville Bridge repairs
/
Posted on: August 24, 2022
/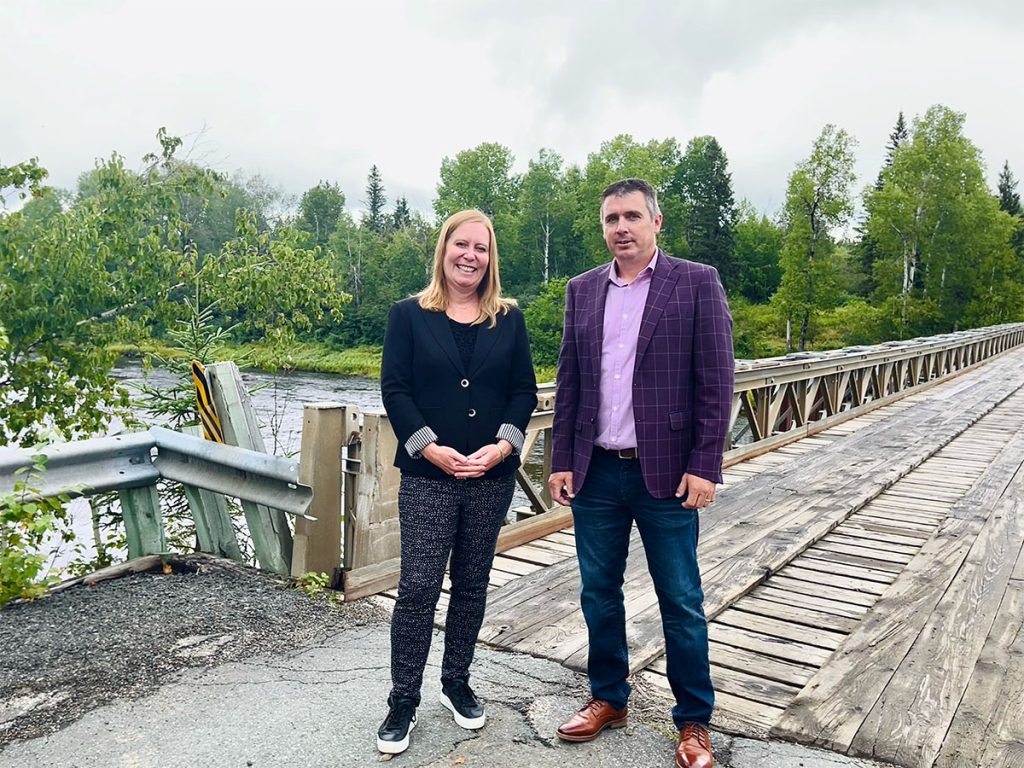 PINEVILLE (GNB) – The provincial government will invest about $580,000 in repairs to the Pineville (Renous River No. 2) Bridge. The work is expected to be done next year by the Department of Transportation and Infrastructure.
"This bridge serves as an important connection to several residents in the Blackville, Renous and Miramichi areas," said Transportation and Infrastructure Minister Jill Green. "We appreciate the patience of area residents as we evaluated the future of the Pineville Bridge, and we look forward to bringing this transportation link back online next year. We know how much today's announcement means to local residents who depend on safe, connected routes to their jobs and families."
The bridge was built in 1975. It was closed last December due to safety concerns identified by structural engineers. The project will involve repairs to piers and abutments; the main steel bridge structure remains in good condition.
Environmental permits are required, and planning will be conducted with the assistance of the Department of Environment and Local Government and the federal department of Fisheries and Oceans. The additional authorization is necessary since the river is home to salmon and species at risk.
Transportation and Infrastructure will provide periodic updates during the project. The bridge will remain closed to traffic until all construction is completed.
24-08-22