Interpretive Trail Installed at Blackville Park
/
Posted on: October 14, 2022
/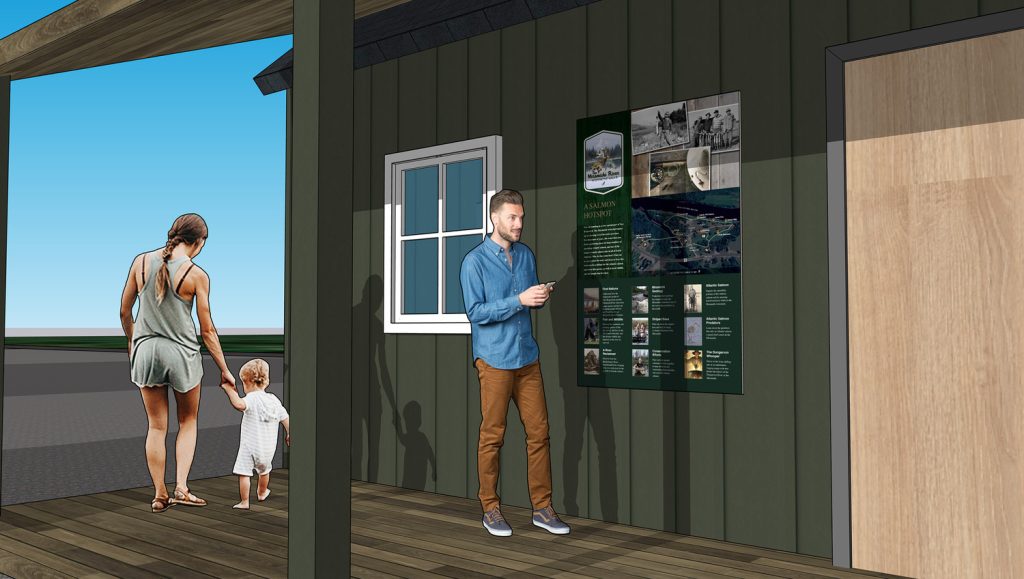 A new self-guided trail has been installed at Blackville Municipal Park this week. The one-kilometer Miramichi River Interpretive Walk features signage created by Halifax-based company Sperry Design.
Currently the trail can be accessed from within the park near the train bridge. A recently added wooded path connects to the main trail system that was paved this summer.
Construction continues on the new Visitor Centre, located on the former historical Walls House property on Main Street. The trail will eventually begin at this location.
Stop by the park for a leisurely walk that celebrates the local history, rivers and wildlife of the area.
View photos of the trail below. Click a photo to enlarge.