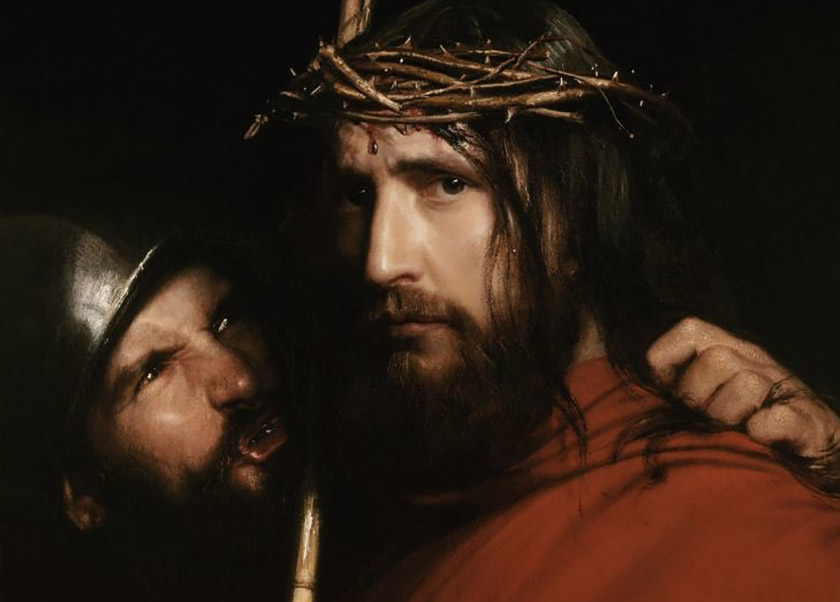 Stations of the Cross
The Parish of Derby and Blackville will host a series of Lenten speakers on the six Fridays proceeding Good Friday at their services of the Stations of the Cross.
You are invited to join them at 11:30 am, each Friday from February 24 to March 31 for a service of the Stations of the Cross at Holy Trinity Anglican Church, 298 Main St, Blackville.
After the service they will gather in the basement hall for a simple Lenten lunch during which you will hear a new speaker each week reflect on our Lord's Passion.
This year's speakers will be:
February 24, 2023 – the Rev'd Garth Maxwell, Retired Priest of our Diocese
March 3, 2023 – Captain the Rev'd Deacon Nicholas Saulnier, Assistant Curate, Parishes of St. Mary (York), Marysville and Stanley
March 10, 2023 – Nancy Stephens, former parishioner and NB Anglican columnist ** UPDATED
March 17, 2023 – the Rev'd Deacon Rick Cunningham, Assistant Curate, St. George's (Parish of Moncton)
March 24, 2023 – Major the Rev'd Canon Chris VanBuskirk, Rector, St. George's (Parish of Moncton
March 31, 2023 – The Most Rev'd David Edwards, Diocesan Bishop and Metropolitan ** UPDATED
For more information call (506) 843 6022 or visit the Parish website at www.crosspurposes.ca