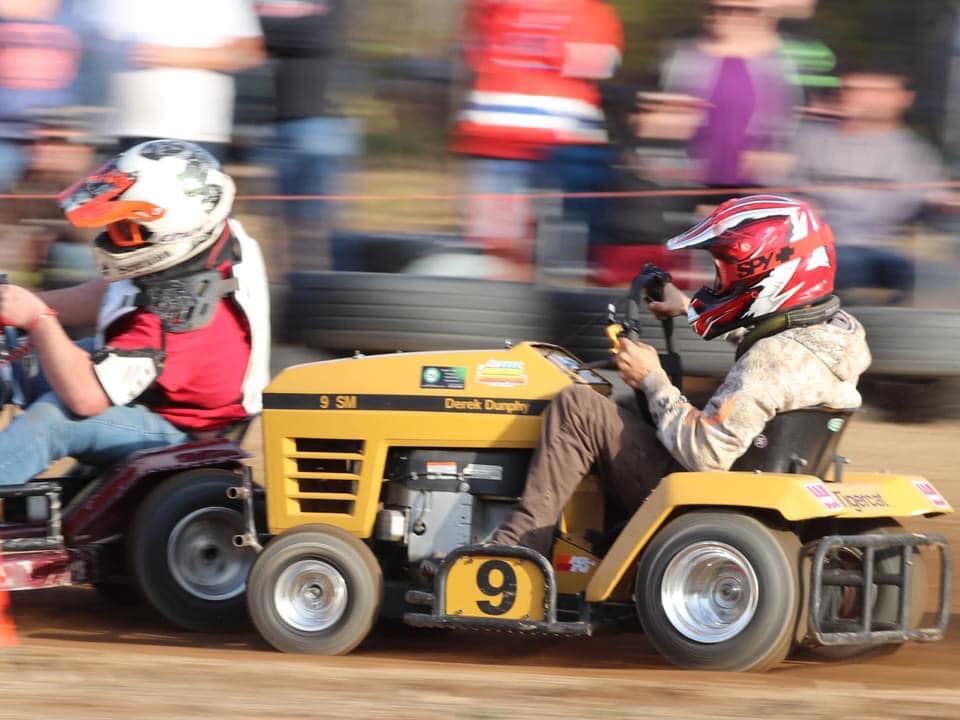 Blackville's Fourth Lawn Tractor Race and Memorial
Blackville's Fourth Lawn Tractor Race will take place on Saturday, June 12 at 81 South Cains River Road (across from Stewart's Tower).
As part of the Second Annual Koby Curtis, Ty Croft & Denver Jardine Memorial, the race will also honour the lives of Darren Brophy, Marshall Curtis, Thomas Dunn and Falon Sturgeon.
Registration fee for mowers is $20 and begins at 12:00pm. All mower classes are welcome.
Races begin at 2:00pm. Admission is $5 for adults and $2 for children under 12 years.
The Blackville High School graduating class of 2022 will be hosting a BBQ, and cotton candy will also be available.
Blackville Credit Union has donated a bike that will be drawn as a door prize.
Social distancing will be practiced and masks are mandatory if not in your own bubble.
For more information, visit the Facebook Event at https://www.facebook.com/events/318999283148106.
*Photo by Stephen Pond