Breast Cancer Awareness Walk Held at Blackville Park
/
Posted on: October 17, 2022
/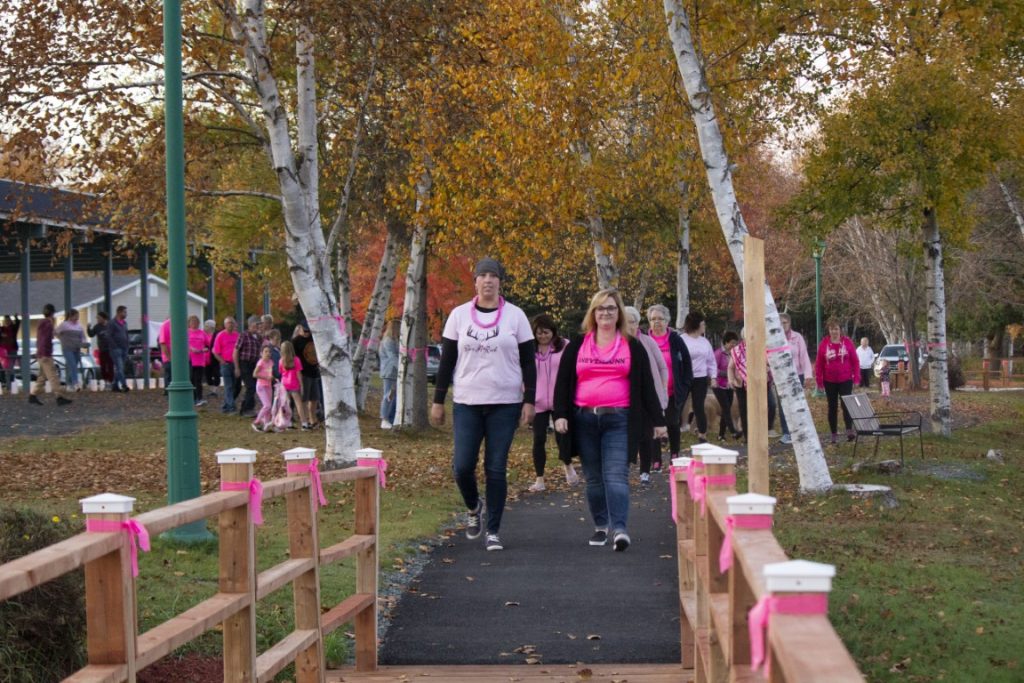 Blackville Park was coloured pink on Sunday evening, October 16 as sixty-five people hit the trails to participate in an organized walk as part of Breast Cancer Awareness Month, an annual campaign to raise awareness about the impact of breast cancer.
The emotional event began with a moment of silence to remember and honour those who have passed away from the disease. Village of Blackville councillor Amanda Brennan was the evenings emcee.
The walk was led by breast cancer survivors, all of whom wore leis. Luminaries lined the park pavilion and pink ribbons were tied throughout. Pink pumpkins painted by Blackville School students were displayed as well.
Following the walk, survivor Lois Grady gave a testimony about her battle with breast cancer, and demonstrated the technique for self exams.
The evening ended with a performance of Martina McBride's I'm Gonna Love You Through It by Amelia Underhill.
The event was organized by Amanda Brennan and Jackie Brophy Jardine.