Bobby Hallihan Recognized for Volunteer Work with Atlantic Institution's Citizen Advisory Committee
/
Posted on: March 24, 2023
/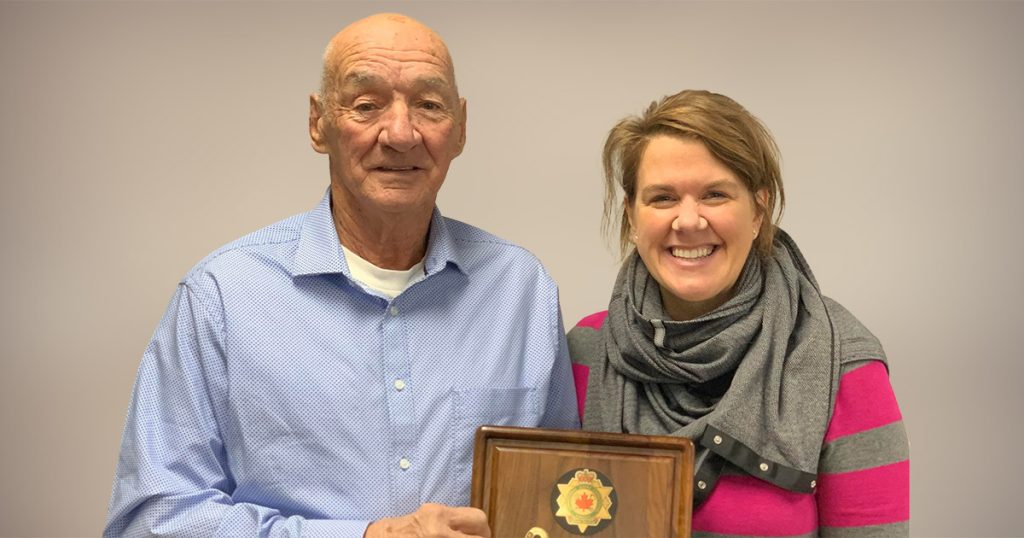 Robert 'Bobby' Hallihan was recognized on Friday, March 24 with a plaque and a huge thank you for being a part of the volunteer Citizen Advisory Committee for the Atlantic Institution since 1996.
Hallihan played a crucial role in the construction of the Renous prison to support economic growth. Alongside Warden Monik Cormier and other Atlantic Institution members, Hallihan's family also participated in the effort.
Congratulations Bobby!
View photos from the award presentation below. Click an image to enlarge.