Blackville's Keough Wall Paintings to be featured at Beaverbrook Art Gallery; Opening Date set for October 28
/
Posted on: October 23, 2023
/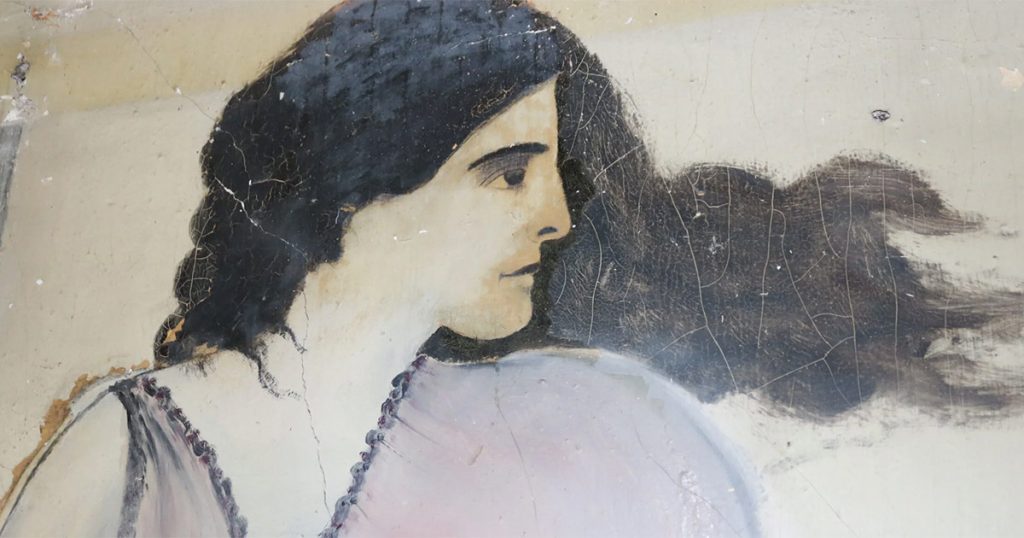 Southwest Miramichi-Bay du Vin MLA Mike Dawson invites you to join him this Saturday, October 28 at the Beaverbrook Art Gallery in Fredericton for the official opening of the 1902 Keough Wall Paintings.
This is our TRUE story. This is our HISTORY. This is about the Keough family's gift to our COMMUNITY! This is about how one of our own coped with a previous pandemic – tuberculosis (TB) in 1902.
As you know the Blackville RCMP Detachment is located at 243 Main Street in Blackville. Prior to the construction of the building, there was a farmhouse on the property. That farmhouse was once owned by Patrick and Barbara Keough in the late 1800's and early 1900's. The Keough's had a large family.
Their eldest son John Keough (1879-1975), suffering from tuberculosis in 1902, was isolated there for many months and possibly several years. John's response to this isolation and boredom was to paint – the plaster walls, the doors, the blinds, anything handy. Large paintings were found on the third-floor attic of the Keough farmhouse.
The results were fascinating. He painted explorers, historic figures, and women he was rumored to have lovingly admired. The exhibit will include large wall murals and more.
When the Keough home changed hands several generations later, the new owners Peter and Mary Moody recognized the heritage value of this collection of unique folk art. They had the wall paintings professionally removed, preserved and donated to Kings Landing Historical Settlement.
Today, the Keough Wall Paintings are on display at the Beaverbrook Gallery in Fredericton from October until December. The official opening date is this Saturday, October 28 from 4:00pm until 6:00pm. This is a free event.