Amy Jardine Memorial Pavilion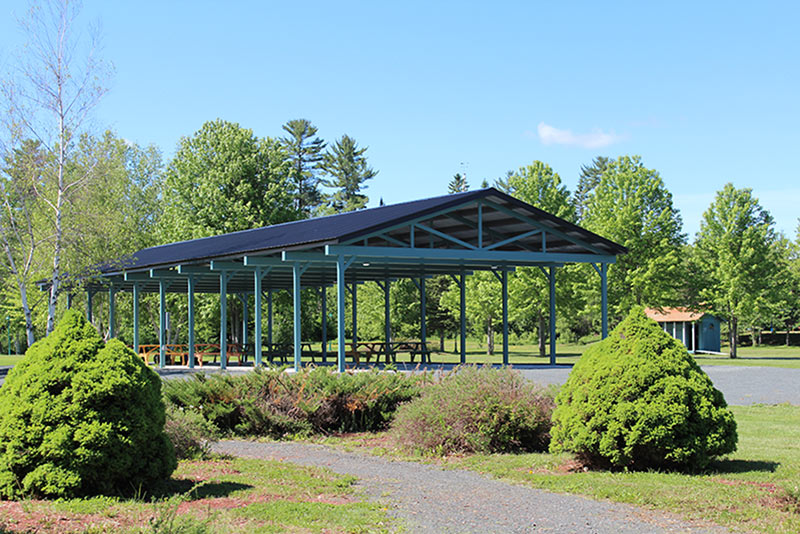 The Blackville Municipal Park boasts a twenty-eight hundred square foot pavilion/canopy that is available for public use.  The steel structure, completed in the summer of 2015, is centrally located in the village and overlooks the beautiful Main Southwest Miramichi River. In 2018, it was named the Amy Jardine Memorial Pavilion.
The shelter is the perfect outdoor setting for:
birthday parties
weddings
family reunions
graduation celebrations
and more!
The pavilion is available for rentals, FREE of charge. To avoid double-bookings, please contact the village office at (506) 843-6337 to reserve your event.
Picnic tables are on site and available for use.  If you require other tables or chairs, please be advised that it is your responsibility to bring your own.  You are also responsible for clean-up.
Location: 158 Main Street
Phone: (506) 843-6337
The park is the perfect venue for your next event! Check out photos below. Click an image to enlarge.